It's no secret that many creative types talk about walking inspiration — the magic that occurs during daily jaunts.
I love going for walks (it's my main form of exercise). For some time, I'd trek around my huge apartment complex (four loops is just shy of two miles). I'd always find interesting things on my walk and post these these daily finds to Facebook. See the image below of CDs seemingly scattered in the wind.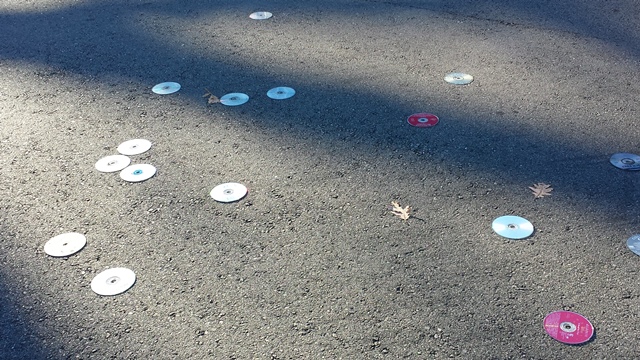 Here's another shot of a table sitting in a small wooded area dividing the parking lot and main thoroughfare.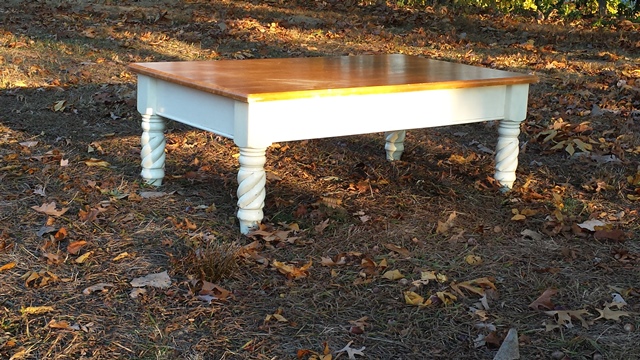 This past summer, I took my morning constitutionals around Callahan State Park, a lovely area about ten minutes away from me. Here's a shot.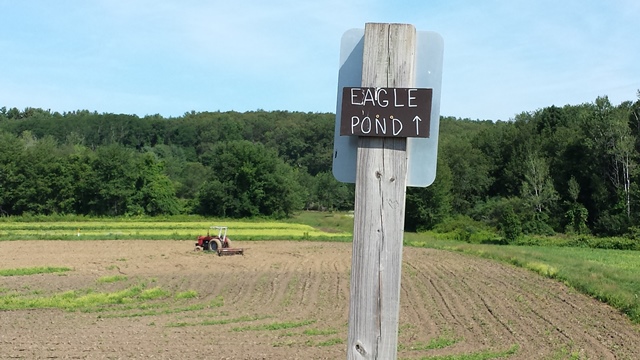 And here's another: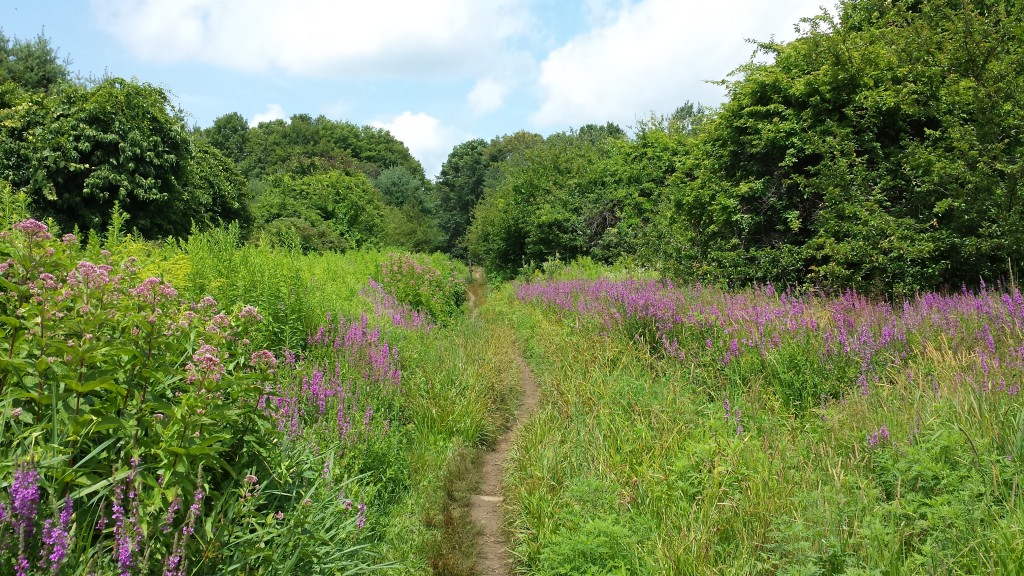 Since the fall, however, I've taken to walking this long-ass hallway outside my apartment. (Due to issues with vertigo that began plaguing me at the end of the summer…I couldn't drive for a while and was stuck at home.) It's like the hallway from the movie The Shining. Minus the dead twins, of course.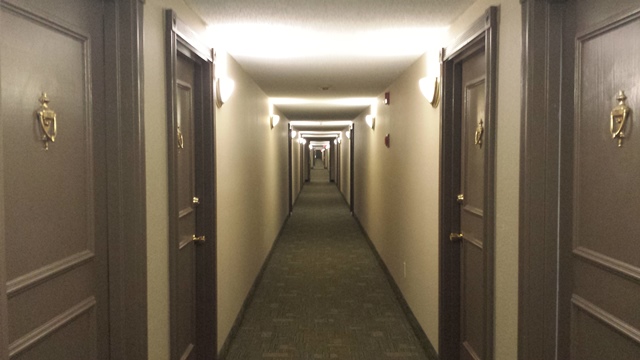 But here's the BIG surprise. I've done my most productive writing while traipsing up and down this hallway for 30 to 40 minutes at a stretch. Much more so than when I walk outside. Why is this? I think when I walk outside, I'm like that dog from the movie Up who gets distracted every time he sees a squirrel. But here in this nondescript hallway, I can think, since it's just one brown door after another along a boring olive green print carpet.
It's also convenient. As a writer, I spend too many hours sitting on my butt in front of my PC. But popping out into my hallway is EASY. It's the perfect temperature, I don't have to dodge cars and dog poop, and I can do it whenever.
I occasionally bump into neighbors. They're getting used to seeing the strange chick who walks back and forth mumbling to herself. Yes, I'm THAT person. But I figure it's better if they think I'm a little crazy. 😉 I always say hello with a cheerful smile.
Where do you work best?
0
0
Robyn Bradley
https://www.robynbradley.com/wp-content/uploads/2022/02/Robyn-Bradley-Logo_1.png
Robyn Bradley
2016-02-03 07:34:18
2016-02-03 07:34:18
Walking Inspiration: For Me, Less is More