Support Our Troops – A Short Story
Overview: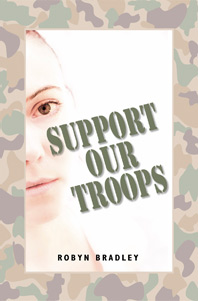 When Koty's husband volunteers her to visit Jamie, a quadruple amputee who lost his limbs while serving in Iraq, neither Koty nor Jamie is happy. Jamie resents being "babysat" every day. Koty resents her lot in life: almost 30, mother of four, married to an abusive alcoholic. But in one pivotal moment that brings Koty and Jamie together in a sexually-charged situation, all that changes.
Categories: drama, women's fiction, romance short stories online
BUY & DOWNLOAD NOW:
You should be able to search on my name in your e-reader or app, and my story will show up. Otherwise, check out the links below.

Don't have an e-reader? Not to worry! You have this option: