How to Promote a Book You Love
I visited a book club in Uxbridge, Mass., last night and we discussed all things related to What Happened in Granite Creek. They had fabulous questions and plenty of insightful comments. It's always fun to get in the trenches with readers and hear what they have to say about the books they read.
A question I'm sometimes asked is how people can help get the word out about my book. I'm always hugely humbled that people are so willing to help. I created a little checklist below—this applies to ANY book you fall in love with, especially books by emerging authors. Please share!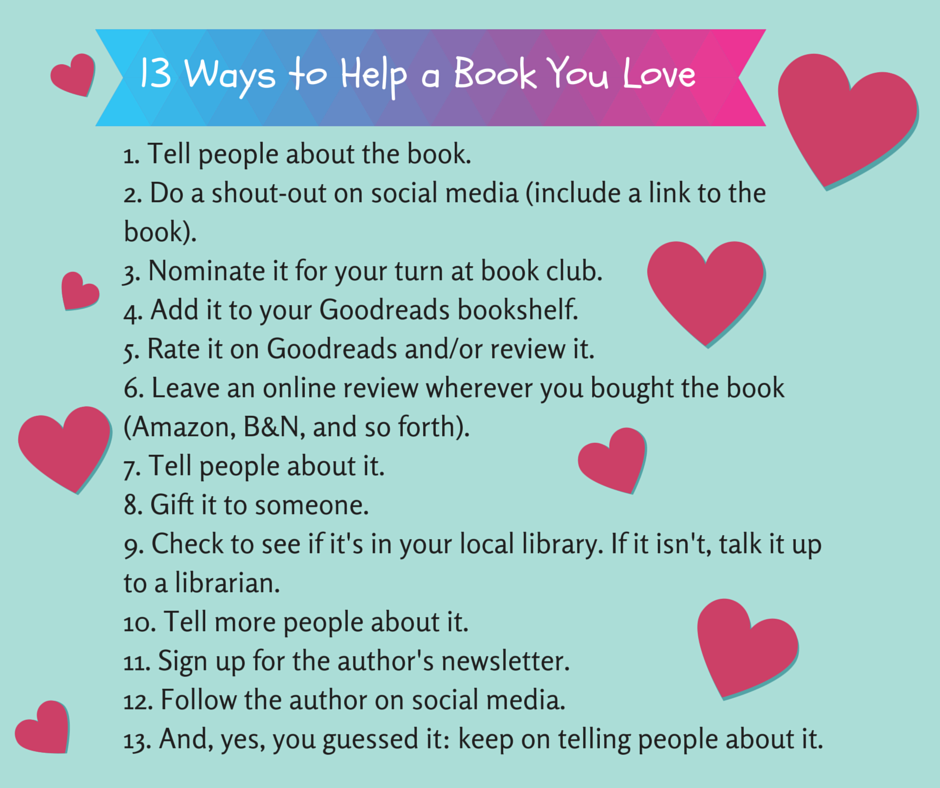 0
0
Robyn Bradley
https://www.robynbradley.com/wp-content/uploads/2022/02/Robyn-Bradley-Logo_1.png
Robyn Bradley
2015-03-12 11:23:16
2015-03-12 11:23:16
How to Promote a Book You Love