What Happened in Granite Creek
Coming in October 2011
I'm excited to announce that my second novel, What Happened in Granite Creek, is coming out in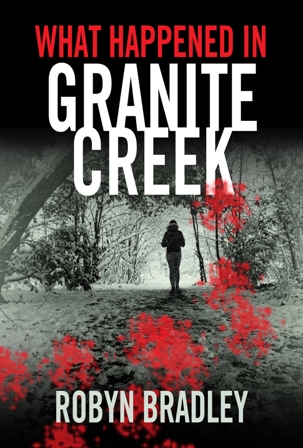 October 2011. It's based on my short story, "Support Our Troops, which you can learn more about here.
Want to make sure you don't miss the official launch? Make sure you're connected:
Here's what the book is about:
When Koty Fowler's husband volunteers her to visit Jamie, a quadruple amputee who lost his limbs in Iraq, neither Koty nor Jamie is happy. Jamie resents being "babysat" every day. Koty resents her lot in life: almost 30, mother of three, and trapped in an unhappy marriage in Granite Creek, a small New Hampshire town. But when Koty and Jamie come together in a sexually-charged situation, everything changes.
While Koty continues to explore her relationship with Jamie, her life at home spirals out of control: her sometimes-abusive husband drinks too much, and her middle daughter is on a destructive path, skipping school and getting into fights, while Koty's other two girls are left to watch.
What happens next, however, leaves everyone reeling, and the Fowler family must learn how to move forward, even as they struggle to understand what happened in their own backyard.
Told in multiple viewpoints and spanning across nearly two decades, What Happened in Granite Creek brings readers on a journey of intrigue and unexpected twists while reminding us that nothing is ever what it seems.
Here's the teaser trailer for the book: